The new Marian-brand flagship is here: The M800 is the product of intensive development. Boat designers and technical specialists for electric motors have cooperated closely over the past few years to create a revolutionary electro-yacht with brand new handling and performance characteristics. The shape of this electro-yacht is also unique. Seamlessly combined components have been brought together to create a masterpiece of boat-building craftsmanship.
Price starts at € 105.000,-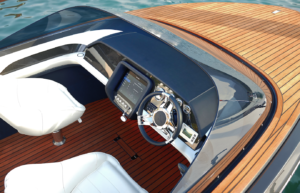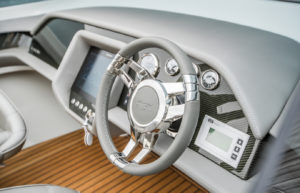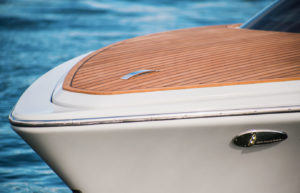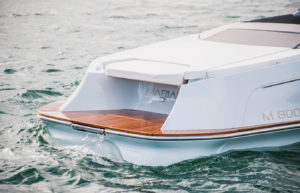 Supreme materials and exclusive styling
The Marian M 800 combines precision and elegance. Carefully selected leather, exquisite materials and flawless craftsmanship all provide an impressive reflection of our exacting standards. When developing the M 800 we didn't just concentrate on maximising surface area – we ensured every detail exuded quality.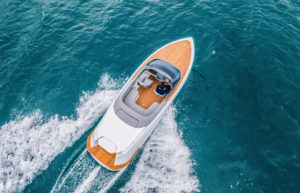 An elegant and powerful electric boat
Every Marian M 800 is built by hand, making it completely unique. Colours, equipment specs, the materials used, rebuilds and build-ins can all be made to order. Teak on the bow and deck combines with sophisticated fittings to make this electro-boat an indisputably elegant waterborne jewel.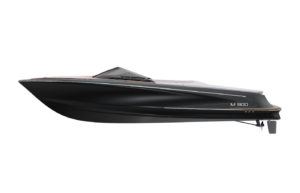 Progressive design
The Marian M800 sets new standards in design and performance dynamics. The specially developed hull enables this highly-efficient electro-boat to achieve an even greater range. Modern lithium batteries and powerful drive technology guarantee an impressive ride.
M 800 Review by "The Boat Show"
Location: St. Wolfgang am Wolfgangsee, Österreich
From: Maurizio Bulleri / The Boat Show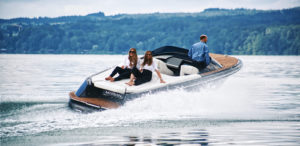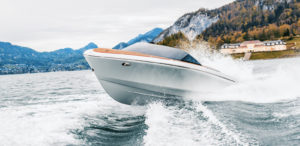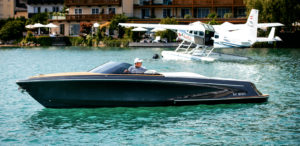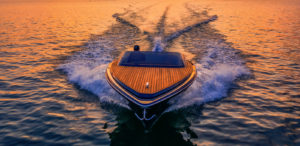 Length

7,90 m

Width

2,50 m

Weight

1.300 kg

Motor power

10 kW underfloor drive, 20 to 150 kW shaft drive

Batteries

AGM batteries up to 10kW, lithium batteries from 20kW upwards

CE certification

D (sheltered waters)
Brochure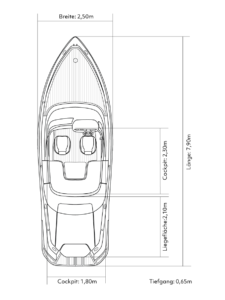 Be inspired?
Book a test drive